About Us: Message from the Head of School
Summer 2019
One of the things I look forward to most at the end of the school year is our spring shows. I love standing back and observing the children, reflecting on how much each of them has grown since September. A big inspiration for our 2019 spring shows was this year's school theme, "Open to the World." It struck me that this was not only a fitting annual theme but, a phrase that our school and our community perfectly embody on a day-to-day basis.
Open to families. Our school welcomes families representing more than 50 different nationalities, making our community a true microcosm of the world. For new and returning families alike, we are a gathering place where parents can connect, exchange and get involved. The extraordinary diversity of our school families is authentically present daily, while special events like our Beyond Borders Feast and World Culture Fair give us the opportunity to stop and celebrate this diversity. This year, parents, grandparents and families introduced our students to places like Ecuador, Italy, Lebanon, Russia and Africa, as well as holidays and traditions like Ramadan and "la galette des rois" through interactive classroom presentations. (You can read more about the important role parents play in school life in the gray box on page 7.) I am thrilled at the prospect of adding even more families and cultures to our community as we make plans to expand our Upper School campus, an exciting development you can read about at greater length in the message from our Board Chair, Peter Lorenzi, on page 1.
Open to caring. Being "Open to the World" goes hand in hand with being empathetic, and our community is deeply caring and supportive. I see this in the spontaneous exchanges I overhear among children in the halls, in the way our teachers interact with their students and each other, and in the impressive turnout of our families at volunteer-led events like MLK Day. I also see this in the way our community reacts and comes together following tragic events, such as when our students crafted candleholders for our neighbors at Lower Merion Synagogue following the Tree of Life Synagogue shooting last October, or when they shared words of comfort and stories of their own experiences after the fire at Notre Dame Cathedral earlier this year. In times both happy and sad, the support of our community is overwhelming.
Open to new experiences. In a very literal way, our students are regularly out in the world, discovering all that our region has to offer through outings to places like the Academy of Sciences, Ridley Creek State Park, the Delaware Museum of National History or Riverbend Environmental Education Center. Trips to places like the Philadelphia Museum of Art, the Glencairn Museum, the University of Pennsylvania or Arden Theater allow them to travel even further, offering a window on the wider world. We are lucky to live in a city and a region that provide so many opportunities to enrich our students' learning through tangible, authentic experiences.
Open to learning. Our students and graduates are the ultimate embodiment of "Open to the World." Throughout their time at our school and thanks to their mentors, community and to the experiences described above, they become global citizens ready to take on whatever they choose to do, wherever they choose to do it. This year, our impressive students earned recognition at the Montgomery County Science Research Competition, the National Geographic GeoBee, the National History Bee, the National Latin Competition and Reading Olympics, just to name a few. Our most recent eighth grade graduates will continue their studies at some of the best public and private schools in the area and abroad, while alumni from our Class of 2015 are headed to universities including Cornell, New York University, Villanova and Wellesley in the fall. Our alumni are our school's best ambassadors, and I wish them the best as they continue their academic and professional journeys.
Before we turn the page on the 2018-19 school year, I would like to recognize our Board of Trustees, led by Peter Lorenzi, for the tremendous amount of time and expertise they continue to commit to the long term wellbeing of our school. Our Board members are dedicated volunteers who frequently meet early in the morning, late in the evening, on weekends and over the summer to ensure that our school continues to thrive and is well prepared for the future. I am deeply grateful for everything they do in service to our community, and look forward to continuing our work together over the next school year.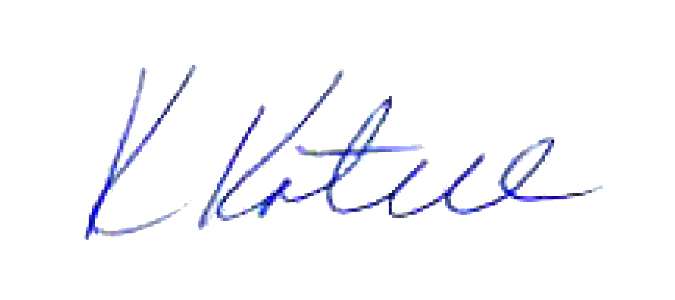 Kathy Kotchick
Head of School