School Life & Services: Hot Lunch Program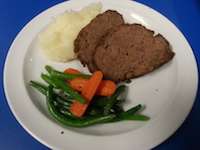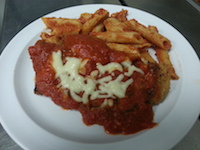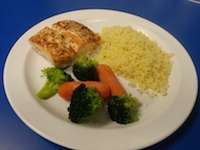 Chef Paul Clark will again be managing our food services for 2019/20, preparing nutritious meals for our students, as well as snacks for our Pre-K and K classes and "Garderie." Meals are prepared fresh each day, and feature locally sourced produce as well as herbs from our very own garden. Chef Paul favors non-GMO ingredients and techniques like baking, roasting, and broiling over frying.
In addition to preparing meals, Chef Paul also educates our students about sustainable practices like composting food waste and eating with non-disposable cups, plates, and silverware—practices that are applied in our own kitchen and lunch room.
Click here to view the March menu.
Click here to view the February menu.
Click here to sign up for lunch.
*Please note that there are two daily choices: the hot entrée of the day, OR a soup and salad from the salad bar; when signing up, you do not need to indicate a preference. (The salad bar features seasonal greens, whole grains, roasted veggies, fresh fruits, yogurt, and proteins such as grilled chicken, eggs and cheeses.) Please email your comments, questions, and suggestions to Chef Paul at chefpaul@frenchschoolphila.org.