A CALL TO BUILD A LEGACY
A campaign for the future of the French International School of Philadelphia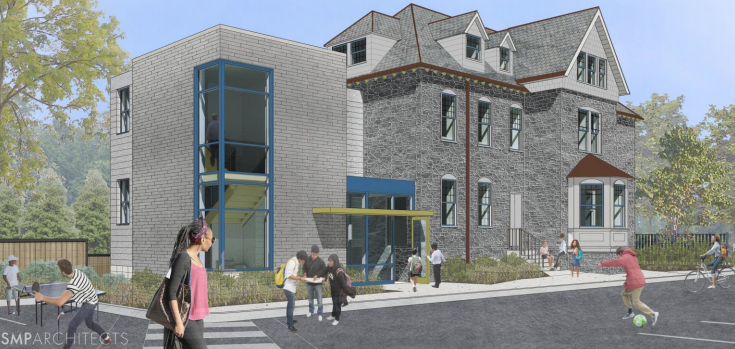 In an interconnected world, individuals who can adapt to new cultures, customs and environments are positioned to be flexible leaders who build bridges. These are the leaders who will understand how to navigate and lift up the unique strengths of each environment in which they find themselves. Bilingual education has been shown to increase cognitive function, empathetic listening skills, and the ability to synthesize differing points of view.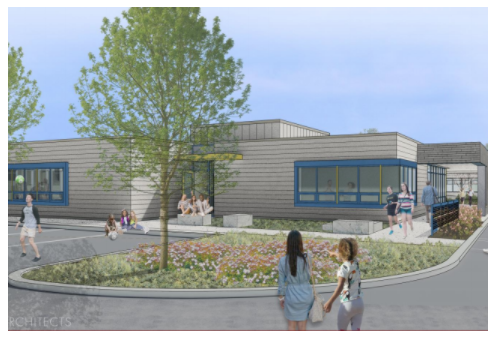 By offering a comprehensive bilingual curriculum, the French International School provides a unique educational choice among the independent schools in the Philadelphia region. You can be part of our mission.
AN INVITATION TO BUILD WITH US
The French International School of Philadelphia is committed to raising $1M towards facilities expansion to support enhanced learning environments at our Upper School. We invite you to invest in this legacy and the children who will create a better and brighter future for all of us.

PROJECT INFORMATION
---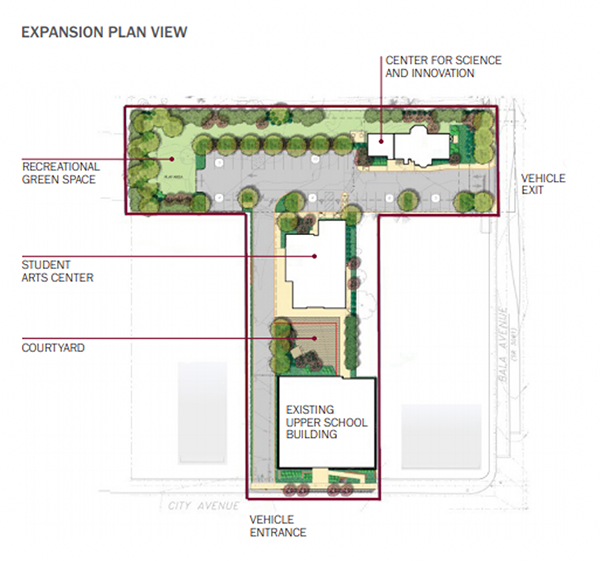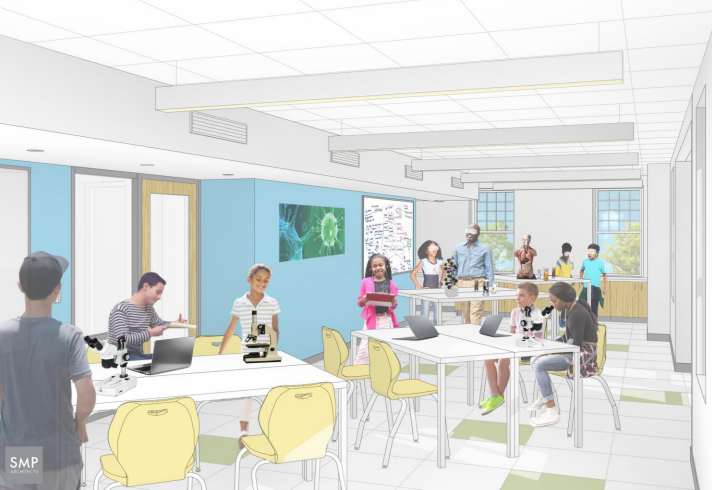 Center for Science & Innovation
The new Center for Science and Innovation will comprise bright, generous and flexible spaces equipped with fully up-to-date technology. Upper School students will be able to engage and collaborate with one another in small groups and as a full class cohort as necessary. Expanded lab space will accommodate 30% more students at one time. Inclusion of unique maker and planning areas within the lab will enhance creative learning and critical thinking. Modern language laboratories will layer opportunity for focused language immersion and learning within the multilingual environment.
Recreational Green Space
The new Recreational Green Space has long been a need and a wish at the French International School of Philadelphia's City Avenue location. A redesigned outdoor space will include play areas, a new garden, and inviting pockets of nature. In addition to essential spaces for play and socializing, the expansion will enable configuration of safer and more efficient morning drop-off and afternoon pick-up traffic flows by means of a one-way driveway through campus.
Student Arts Center
The Student Arts Center will be the heart of the Upper School campus. A sun-filled atrium and expanded multipurpose space will proudly showcase events like the Science Fair, art exhibits, and eighth-grade graduation. An open concept dining room and new kitchen will enhance students' engagement in the traditional French Semaine de Goût (Week of Taste), cooking demonstrations, and lessons on food science and nutrition with Chef Paul.
We invite you to help build a legacy. Donate to our Capital Campaign.