Parents and Alumni Community
Congratulations Class of 2023 Graduates and DELF Recipients!
One June 9, 2023 we celebrated our newest Alumni. Our 8th grade graduates were surrounded by loved ones, faculty and staff as they received their FISOP diplomas and DELF (Diplôme d'Etudes en Langue Française) certificates. We could not be more proud of our graduates and know that the FISOP experience will travel with them as they navigate through high school.
Félicitations !
Nene Bah
- Harriton High School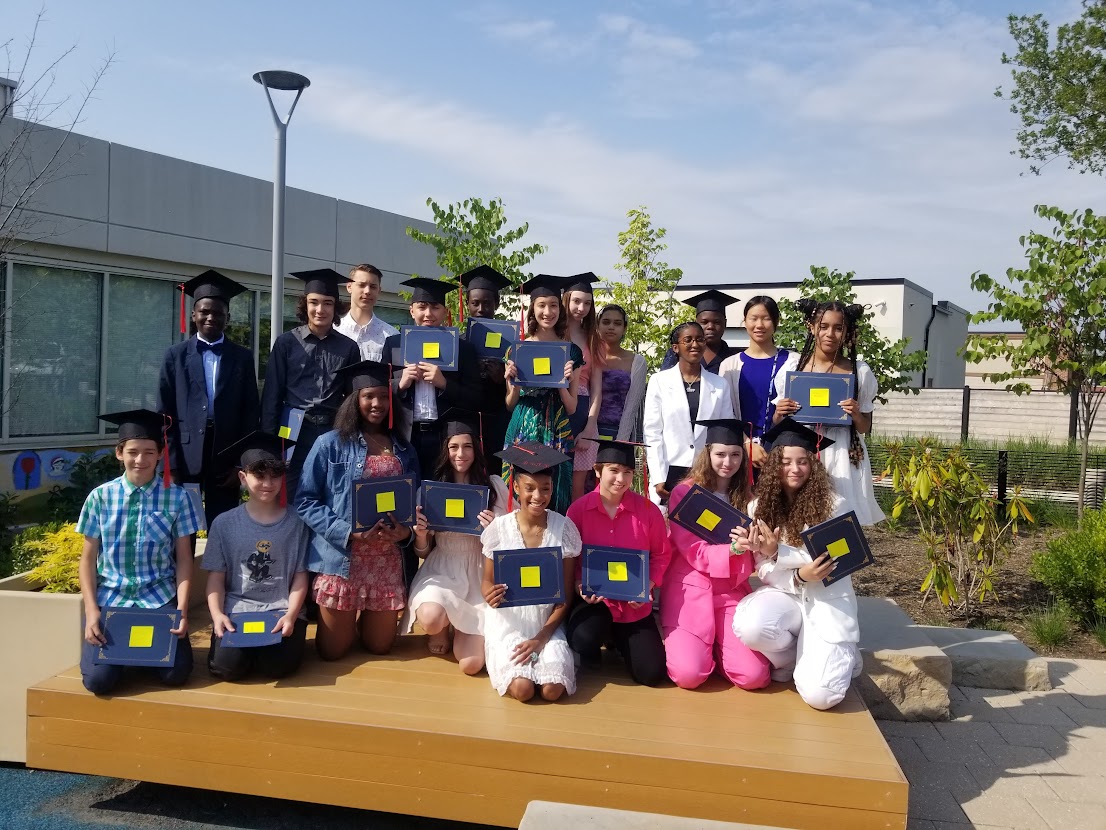 Xavier Bankole - Lower Merion High School
Ousamne Baradji - Upper Darby High School
Laura Berp - Harriton High School
Christian Black - George School
Alexandre Braud - Lower Merion High School
Clara Charvet - Harriton High School
Selah Collins - The Shipley School
Kenza Colomb - Harriton High School
Adele Coover - Central High School
Max Gendreau - Haddonfield Memorial High School
Auxence Goullier - France
Calixte La Londe - Upper Dublin High School
Shannen Lu - The Baldwin School
Vivienne Cowie Profy - Central High School
Chloé Prosper - Harriton High School
Idriss Samassa - Cristo Rey Philadelphia High School
Pharr Trotty - Science Leadership Academy at Beeber
Klara Tubb - Harriton High School
Nine Hecquet Woussen - Harriton High School
2023 Alumni Evening of Reflection
Students, parents, current and retired faculty all gathered in delight to listen to an impressive group of alumni share how a French International education helped to prepare them for life beyond FISOP. Participants paid tribute to the French International School for:
The confidence they carry and ability to be their best selves and stay true to themselves.
Providing them with the academic rigor, discipline and organizational skills, enabling them to excel in a variety of learning environments and social settings.
A love of language that has helped them master French at AP levels and helped learning other languages, such as Spanish, Russian and Japanese come more easily.
Making it possible to pursue studies and careers with an International component.
The ability to foster meaningful friendships among diverse groups and nurturing those friendships beyond FISOP.